What is 3D quick check?
Provide a variety of 3D models online preview cloud services.
The best helper of enterprise website and system
development;Improve customer experience and
increase the competitiveness of products.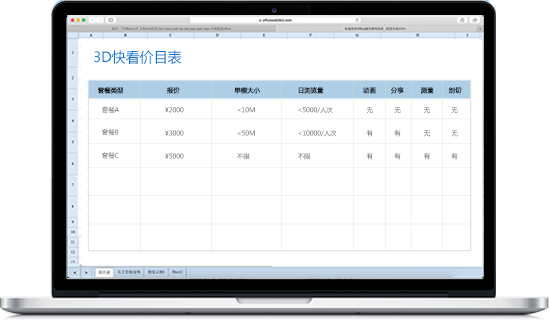 3D quick check, we can!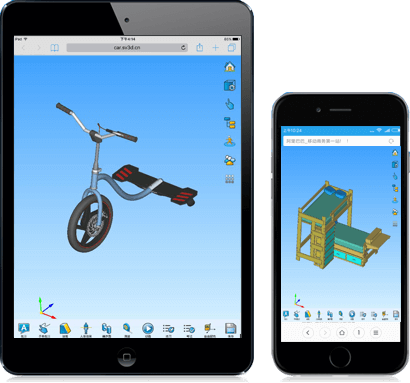 Do you have these problems? 3D models can not be viewed in the webpage. Not allow to preview 3D models on the smartphones.
3D quick check makes it come true. You just need to use our service and everything will become simple.
Easy use You don't need to deploy it on the server and the customers don't need to download client software. Everything can be realized on your browser.
Support format
SolidWorks

.prt/.sldprt/.x_t/.x_b/.igs/.step/.sat/.stl/.eprt/.u3d/.3dxml/.cgr/.dwg

Pro-E

.prt/.step/.iges/.pdf/.vda/.acis/.medusa/.cat/.parasolid/.ct

UG

.prt/.afm/.asm/.par/.psm/.pwd/.igs/.iges/.stp/.step/.dxf/.dwg/.model/.catpartasm/.par/.psm/.pwd
/ .igs/.iges/.stp/.step/.dxf/.dwg/.model/.catpart/.catproduct/.sldprt/.sldasm

CATIA

.catpart/.catproduct/.catdrawing/.cgr/.igs/.stp/.vda/.stl/.dwg

SolidEge

.par/.asm/.psm(Own format)

3d Max

.max/.3DS/.PRJ/.DAE/.flt/.IGES/.IGE/.IGS/.OBJ
©Copyright Shandong Hoteam Software CO.,LTD